One of the topics I get asked about frequently by those taking or exploring Microsoft certification for the first time is exam questions and whether any samples are available. For a long time, this has been a potentially taboo topic. Per the Microsoft Exam Non-Disclosure Agreement, you have to agree to when sitting an exam, discussion of such a topic would put the offending individual at severe risk of getting banned from taking an exam again in the future. As I'm sure you'll agree, this is a reasonable step to ensure that the integrity of the exam process is protected from unscrupulous individuals. So the best you could hope for is to purchase a MeasureUp practice test to get a feel for how difficult the exam may be and the types of questions you may expect. Unfortunately, not everyone has the money available to purchase these, putting particular candidates at a disadvantage compared to others. Worst, it could perhaps force them to go down more dangerous routes, such as using brain dumps (which you should never, ever use, by the way).
Whether there has been a change of opinion on this topic or perhaps in an attempt to put everyone on equal footing, I was surprised to notice the other day that all of the currently available Fundamentals exams now have a link to some free sample questions: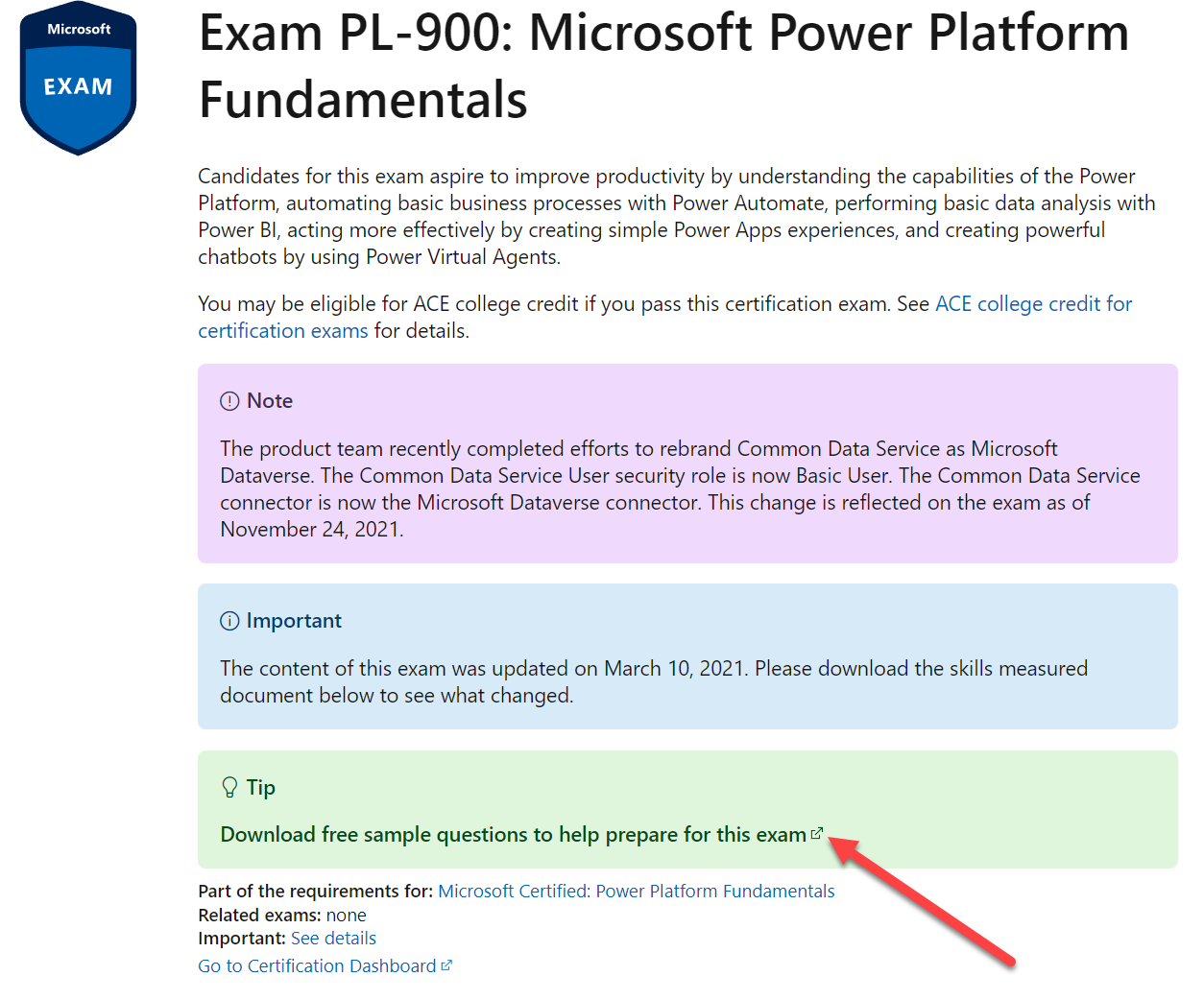 Prospective candidates are free to use these as they see fit as part of their revision process. You can access the respective sample question list for each exam by using the links below:
As Microsoft notes clearly, these questions will bear little or no resemblance to what you will see on the exam itself (for the reasons stated previously). Still, they act as an inexpensive means of gauging your readiness for a particular exam. Personally speaking, I don't benefit much from example questions as a revision tool when preparing for an exam. But each to their own, I guess. 😄 It will also be interesting to see whether other, more challenging exams get the same treatment in the future. You can provide feedback directly to Microsoft if you think this is a good idea and would like to see more of this in the future.
What are your thoughts on this change? Will it make it easier for you to contemplate sitting any of these exams in the future? Let me know what you think in the comments below!